Drug Safety and Pharmacovigilance Consulting Services
Pharmacovigilance Services & Consulting
Your Trusted Drug Safety Consultant
---
SJ Pharma Consulting, LLC in Mendham, NJ is your trusted source for high-standard drug safety consulting services. Led by our CEO, Steve Jolley, we focus on providing pharmacovigilance auditing, signal detection, and training solutions for the pharmaceutical and biotechnology industries. We understand the intricacies of pharmacovigilance compliance and our drug safety consulting is unmatched.
What We Can Do for You
Trust our team to provide you with expert drug safety consulting and pharmacovigilance consulting. Our specialties include auditing, signaling, optimization, PV training, and European pharmacovigilance compliance.
Our pharmacovigilance services start with education. With our in-person and online training courses, you can learn the ins and outs of drug safety compliance. We will also assist you in ensuring that your pharmacovigilance operations adhere to the latest US and EU laws, regulations, and guidance. Any issues with pharmcovigilance compliance will be identified and addressed with the urgency that is required in your field. If you have drug safety and pharmacovigilance questions, our experts look forward to your call.
The knowledge you will gain through our drug safety and pharmacovigilance services can help your company in effectively introducing and keeping products on the market. Additionally, you can implement the right procedures that will help you avoid civil and criminal prosecutions by consumers and governments.
Who We Serve
We offer our services to pharmaceutical firms, biotechnology companies,
contract safety organizations (CSOs), and contract research organizations (CROs).
Clients around the world have taken advantage of our drug safety consulting and pharmacovigilance consulting solutions.
Not all drug safety consultants are the same. Let us show you the difference with SJ Pharma Consulting.
References for Steve Jolley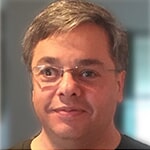 Brian Perry
President, BKP Technologies, Inc.
"Steve's expertise in pharmacovigilance and signal detection is unparalleled in the life sciences industry. I have had the pleasure to work with Steve on a number of projects over the years and have found his knowledge of PV regulation, PV operations, signal detection, and auditing to be very broad with an ability to focus on specific details as needed. Steve has a reputation as a 'go-to' resource in these areas and is an asset to any project team."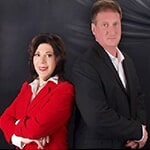 Camille DiCarlo
Keller Williams Realty Metropolitan Sales Associate
"Steve would be the number one go-to person for a company needing information or training from a pharmacovigilance expert."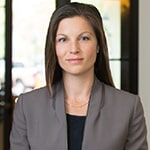 Christina Von der Ahe Rayburn
Of Counsel at Hueston Hennigan LLP
"When I was looking for an expert witness in a case involving pharmacovigilance software, I quickly realized that Steve was THE GUY in the field. We hired him, and I was not disappointed. He is incredibly knowledgeable, was very clear and patient in his explanations to the attorneys, quickly grasped the legal issues in the case, and helped us achieve a great result."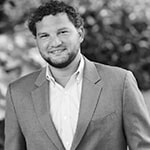 Dan Strauss
Drug Safety (Pharmacovigilance) Recruiter
"I have known Steve for several years and have recently gotten the opportunity to partner with him. He came extremely highly regarded, and even those recommendations were probably an understatement. For any organization looking to establish and/or fix their pharmacovigilance department or their PV Systems, I would highly recommend Steve as an expert consultant."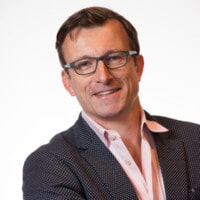 Ed Tucker
Chief Medical Officer at Mirum Pharmaceuticals
"Steve is a professional with high integrity. He delivers on promises and leads with a grounded and amiable approach to problems. Steve facilitates the client and allows an open dialogue on complex tasks before zoning in on the solution. Steve brings experience and knowledge to the issues and applies this with both subtlety and strength. Steve is a great team player and has a unique contribution, which is truly valued. A pleasure to know and work with Steve."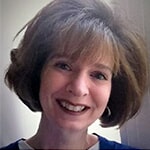 Ellen Diegel
Meeting, Event & Tradeshow Planner
"Steve is a valuable member and volunteer at Drug Information Association. He has freely given his time to share his expertise by speaking and exhibiting at a number of our educational programs. He has also helped develop and has spoken on a number of highly successful webinars. Steve's knowledge, enthusiasm, and dedication make it a pleasure to work with him."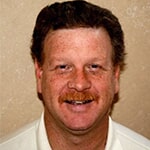 Joseph Pegram, MD, MS
Medical Case Reviewer
"Steve is an excellent resource for anyone needing information concerning pharmacovigilance and drug safety. If you have need of training, I can personally recommend reaching out to him concerning his capabilities. Steve makes the information easy to follow and understand. Steve has also been very approachable to help and offer advice. He is a great person to be in contact with professionally. Highly recommended!"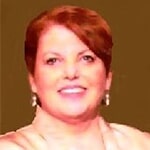 Mary Keller
Associate Director at Fernley & Fernley
"As the manager of the Volunteer Services Department at Drug Information Association, I had the pleasure of working with Steve Jolley. Steve was a valued volunteer, and his extensive knowledge in Drug Safety and Pharmacovigilance was a great asset to the members of the association. Steve spoke at DIA meetings and chaired the Safety and Pharmacovigilance Community as a volunteer. Steve was also instrumental in helping DIA create a safety training course where he became the faculty teacher. I enjoyed working with Steve and admire his knowledge and expertise as a safety and pharmacovigilance professional."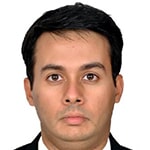 Siddharth Chachad
Vice President & Head Global Clinical Management, Dr Reddy's Laboratories
"I have known Steve since we hired his drug safety expertise in order to prepare for the USFDA pharmacovigilance inspection at Cipla. He guided us to establish dedicated drug safety division at Cipla. He trained us to put in the required systems and PV procedures in place and this was really beneficial in facing the FDA inspection at Cipla successfully. Steve is highly knowledgeable and has rich experience in global drug safety and pharmacovigilance. He is a great person to work with and I strongly recommend him."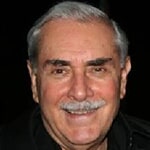 Stanley Garbus, MD, MPH
Pharmacovigilance Consultant and Contractor
"Steve has that rare combination of profound knowledge of pharmacovigilance and the critical processes associated therewith, the business acumen to provide a timely and comprehensive deliverable to a client, and a lively and friendly personality that helps make him and his company successful."