Pharmacovigilance Audit
---
Why conduct a pharmacovigilance audit?
At SJ Pharma Consulting we know how important it is to have processes and procedures that are current and compliant. We're also up-to-speed on all of the latest pharmacovigilance developments from around the globe. That's why our company has organized and carried out more than 200 safety audits and assessments since our establishment in 2001. Our team has created a 50-page pharmacovigilance audit checklist that covers strategy, quality processes, organizational structure, SOPs, systems, pharmacovigilance auditing and risk management.
Given the life-saving significance of pharmacovigilance, staying current on requirements is crucial. You'll also have to learn how to file timely and accurate adverse drug reaction reports. Within each category of our checklist, multiple pharmacovigilance audit questions reference the applicable law, guidance or regulation and the best practices that other companies currently use. With this approach, we see any compliance gaps present within the organization — which will be treated as a priority for remediation. Given the fact that pharmacovigilance auditing can help your company operate more effectively, deciding to hire SJ Pharma Consulting for its oversight skills will get you on the same page as everyone else.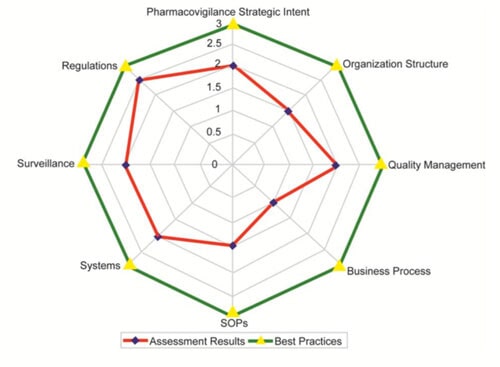 Why Are Audits Important?
Ensuring the safe creation and application of pharmaceutical products is, at its core, all about helping patients. A drug safety compliance audit verifies that a company's pharmacovigilance operations conform to applicable laws around the world. This would be a daunting task for a company to attempt addressing on its own, but SJ Pharma Consulting can easily guide you through the process. Apart from providing a comparison to the best practices of similar companies, the audit confirms if your organization is following regulations and guidance.
When you employ our pharmacovigilance auditing services, you will gain valuable insight that can help you make positive and progressive changes in your organization. Contact us today or read our report, " Preparing for a Safety Inspection ", to learn more about a pharmacovigilance audit and risk management that's also essential to understand.