European Pharmacovigilance Consulting & Drug Safety Compliance
---
Navigating through the EU pharmacovigilance system can be challenging because the system has a steep learning curve. At SJ Pharma Consulting, LLC in Mendham, NJ, we can provide you with information and training on all aspects of the European pharmacovigilance and drug safety compliance.
Our team can guide you through the entire process and provide the tools necessary to complete each step. With our help, you can efficiently introduce your new product into the market and have a clear understanding of the follow-up procedure.
Furthermore, our company has conducted more than 100 pharmacovigilance audits of pharmaceutical companies. We have confirmed their compliance with relevant US, EU, and international laws, regulations, and guidance.
Understanding the EU Pharmacovigilance System
The cross-continent pharmaceutical trade can occasionally — and understandably — get bogged down in murky waters from time to time. Companies operating across Europe and the U.S. might not have the same exact guidelines and standards, but humans are the common denominator and their well-being takes top priority. With that in mind, those looking to learn the standards on the other side of the Atlantic Ocean would do well from going through European pharmacovigilance training. Pharmaceutical companies must comply with numerous regulations and guidance for them to be able to legally develop and market their products. Achieving this becomes more difficult because of the differences in the regulations and guidance of each country as well as the ongoing changes to the requirements. This service offered by SJ Pharma Consulting will teach you the regulations that are in place in each country – even European Union standards adopted in 2012 that have yet to be fully implemented. Taking the time to learn European Pharmacovigilance services are a great way to better your employees and ensure that the best practices are followed at your company.
Specifically, the new standards in Europe require proof of a strong decision-making process, involvement of both health care professionals as well as patients during the process and ensuring that products being tested or marketed are risk-proportionate. European Pharmacovigilance consulting is one of the best ways to bring your operation up to speed on what's required to continue dealing with cross-continent medical companies. European Pharmacovigilance can only benefit you and your company, as drug safety training courses arecompanies, as drug safety training courses are designed to prepare your company for a European Pharmacovigilance compliance inspection that could determine continued operations.
By trusting SJ Pharma Consulting as your European Pharmacovigilance consultant, you'll learn science-based decision making that weighs risk and benefits of various drugs as well as data collection processes that are part of the EU's required management plan.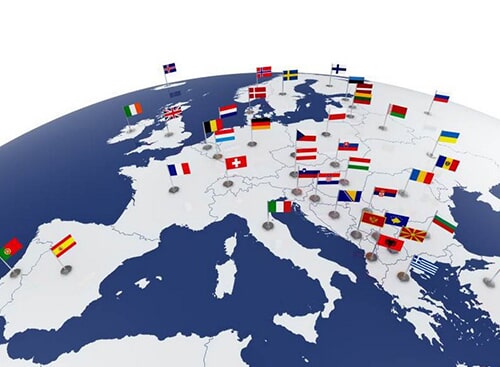 The Required Steps Before the New EU Legislation
Data Collection and Management
Signal Detection
Safety Issue Evaluation
Benefit Risk Management
Regulatory Action
Communication
Audit
The New Pharmacovigilance Standards
Providing Transparent Roles and Well-Understood Responsibilities for the Various Actors
Ensuring the EU Has Strong Decision-Making Processes
Engaging With Health Care Professionals and Patients in the System Throughout the Entire Process
Requiring That All Pharmacovigilance Is Science-Based, Involving a Clear Display of Benefits and Risks
Strengthening Companies' Pharmacovigilance Systems
Checking That All Products Are Risk-Proportionate
Why Were the Standards Changed?
One of the reasons that made the European pharmacovigilance process difficult before is how the procedures were divided. The steps listed above were originally split between pharmaceutical firms, the European Medicine Agency, national competent authorities, healthcare professionals, and patients.
On the surface, this seemed to be a good safety net. However, the reality was that roughly 5% of hospital deaths and about 200,000 deaths in the EU were due to side effects. To reduce the number of deaths caused by adverse reactions, new pharmacovigilance standards were developed.
We'll Make Sure You Meet the Requirements
Although the regulations are stricter and the weight of the pharmacovigilance requirements is greater, the EU Medicines Agency has enhanced their coordination with all the parties involved. At SJ Pharma Consulting, LLC, we can help you understand and follow the new procedures.
For example, one of the requirements is that each new product needs to have a risk management plan. This plan involves proactive data collection when the company introduces the product to the market. As a result, the level of risk is reduced. Post-deployment studies are also required to determine the efficacy and safety of each product.
Let us help ensure that your business meets all EU regulatory requirements. We offer in-person and online training courses for pharmacovigilance and drug safety. Contact us today to learn more about how we can serve you.